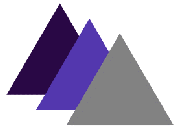 Several times during the building process, we had friends and family with us as we followed the progress of our new home. Everyone was impress with the tidyness of the building site.
We are happy to highly recommend Greg Martin Construction and would not hesitate to contract with this company for future needs.
Vern & Becky Masters, Montpelier, Ohio
The Gearig Family would like to take this opportunity to THANK YOU very much for building our new home. Building our dream home would not have went as smooth without the expertise knowledge of Greg Martin & his employees, Tad Martin & Al Williams. Even after we signed the contract & the building was underway, he was always available to us & had answers or would get us the answer to every question in a timely manner. We felt very comfortable & trusting in the whole process od building our home.
We love our new home & can't believe how smooth the whole building process was & how absolutely beautiful it turned out. Price also played a part, but for me, in anything I do, the people I have to work/talk with, will make or break it for me. If I don't feel comfortable with the people I am dealing with in anything I do, no matter what the price, I go elsewhere. I strongly recommend Greg Martin Construction for any home improvement, remodeling & building experience. Please also extend my thanks to the subcontractors & Peltcs Lumber. Greg Martin made sure all their work was done & up to his quality.. If anyone has any questions regarding the quality of Greg Martin Construction, please feel free to call me.
Dennis Gearig, Montpelier, Ohio
START OVER