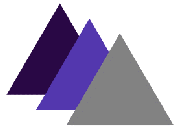 Having Greg Martin Construction building our new home was a enjoyable experience for Carl an I. We were well satisfied with everything. They were very efficient and fun to be around . They quote you a price and that is what it will be! If we were to build another we wouldn't hesitate to have them build it!
Carl & Marge Brenner
After many years of planning & drawing up our own house plans, Tom & I felt we were ready to have our new home built in the spring of 1997. Tom had worked part time at Peltcs Lumber Company in Montpelier Ohio & knew of Greg Martin Construction and their excellent reputation and quality work. Therefore, we choose Greg & his crew to build our new home. Greg quoted us a price and a budget to work with. We followed this closely and everything fell into place. They did a great job and were a pleasure to work with. If given the opportunity, we would choose Greg Martin Construction again.
Tom & Carol Houk
We would like to take this opportunity to tell future home builders & remodeler's about the terrific experience we had with Greg Martin Construction. Our 100 year old house has taken on an experience we never thought was possible, thanks to the expertise and knowledge of everyone in this company. I particularly thought that Greg listened to us and never scoffed at the ideas we had, and was really willing to please. We would love to show off our home and why we think, just like us... older is better!
Lyle & Rosey Hug
Greg Martin & his professional staff & Greg Martin Construction removed the siding at our home at 506 Lake Drive, Cedar Lake Indiana, and totally insulated & installed new vinyl shingle siding on our house & garage. We were very happy with the result!
Greg totally renovated our son's home at 507 Lake Drive, Clear Lake Indiana & the results were outstanding. We would recommend Greg & his staff anytime you want an excellent job done!
Huber & Charlene Buehrer
NEXT